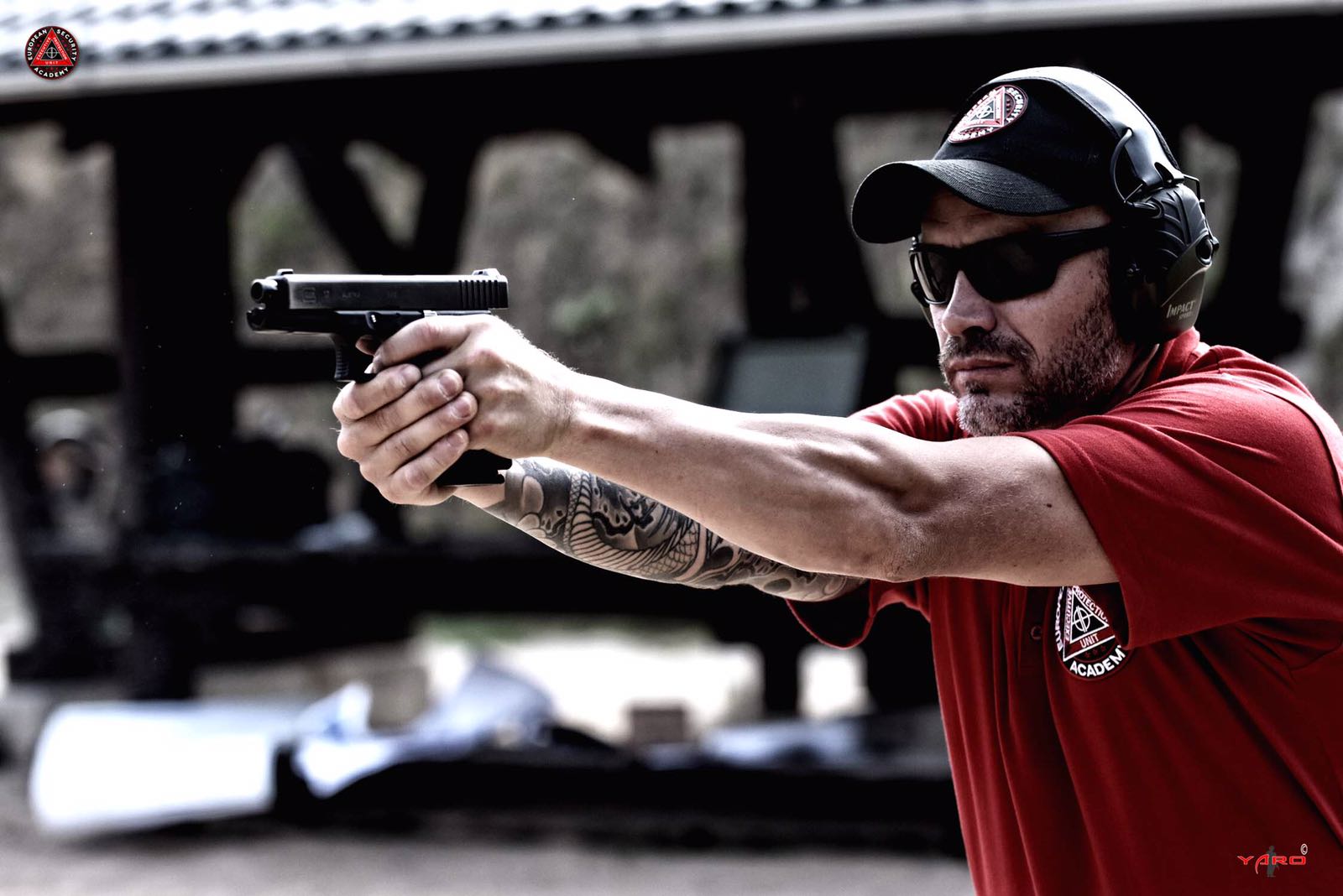 Tactical Shooting
Tactical Pistol - Instructor Development
Skill prerequisits
This Course requires earlier training and/or experience in the subject. Candidate should complete Combined Firearms, Tactical Pistol and Tactical Carbine in ESA prior attending this course. The ESA accepts Law Enforcement or Military personnel to attend this training.
Required gear
Tactical Belt
Clothing appropriate for climate and conditions
Shooting glasses
Shooting ear protection like earmuffs, earplugs

Topics
Safety rules – theoretical foundations and rules of conducting safe training on the shooting range
The ABC of shooting – posture, grip, operation on the trigger, breath, aiming instruments
The ABC of shooting with consideration of various weapon types – gun, submachine gun, carbine, sniper rifle, rifle
Structure and operation of weapon – structure, parts, maintenance and cleaning
Methodology of conducting theoretical and practical activities – methodology of training with and without live ammunition
Recognition and analysis of mistakes made by the trainee during the shooting training – feedback methods
Methods of verifying theoretical and practical knowledge of the trainee – tests, exercises
Course prices includes accommodation and food for a complete training
Please log in
Course info
The objective of Pistol Shooting Instructor Development Course is to acquaint the participants with latest tactical shooting training standards to self-improve or enhance already existing foundation and take it to another operational level. Train the Trainer concept of the course will equip participants in the ability to not only be a descent shooter by themselves, but most importantly – be able to transfer this knowledge to other students.
This is an opportunity for instructors already operating in different fields to increase instructor qualifications by learning the concept of ESA, which has over 20 years of methodological and teaching experience in training the military, police and security personnel.
Students who are evaluated best by Instructors during the course and meet all ESA requirements will receive an offer to work for ESA during tactical shooting classess.