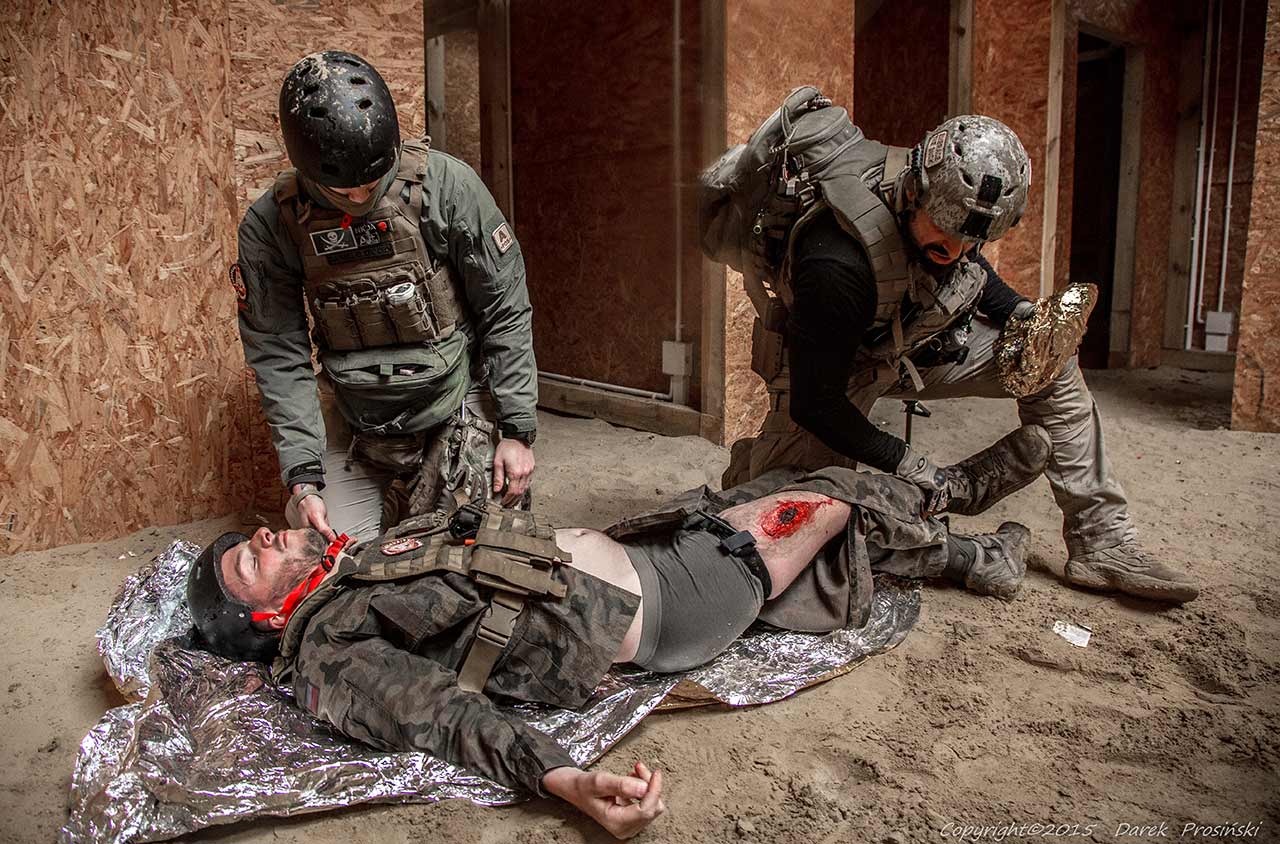 Paramedic Response
Tactical Combat Casualty Care / FREC
This course is dedicated especially for:
Private Military Contractors
Close Protection Operators
Maritime Security Operators
Soldiers
Police / SWAT Officers
Other, operating in war zones / remote areas

The course ends with:
Practical assessments/skills tests
Formative assessments
Theory assessment/multiple choice questions
Required gear
Tactical Belt. Tactical/Outdoor boots. Clothing appropriate for climate and conditions.
Topics
Course prices includes accommodation and food for a complete training
Book your place now
Course info
Level 3 Certificate in First Response Emergency Care qualification is designed for people who alredy work or plan to work as emergency care providers in different healthcare settings.
First Response Emergency Care should give ESA students a foundation level of understanding prehospital care and clinical practice in order to know how to handle a range of prehospital care situations.
The mail goal of this qualification is to prepare our graduates to be able to demonstrate the practical administration of risk-free, immediate, powerful prehospital care in situations which can arise when providing emergency treatment
and/or management.
It is recognised First Aid award approved by Qualsafe and required for SIA Close Protection licence (from Security Industry Authority). The course includes Tactical Combat Casualty Care certificate, which is nowadays most common and recognized first aid qualification for battlefield medicine.
Accreditation