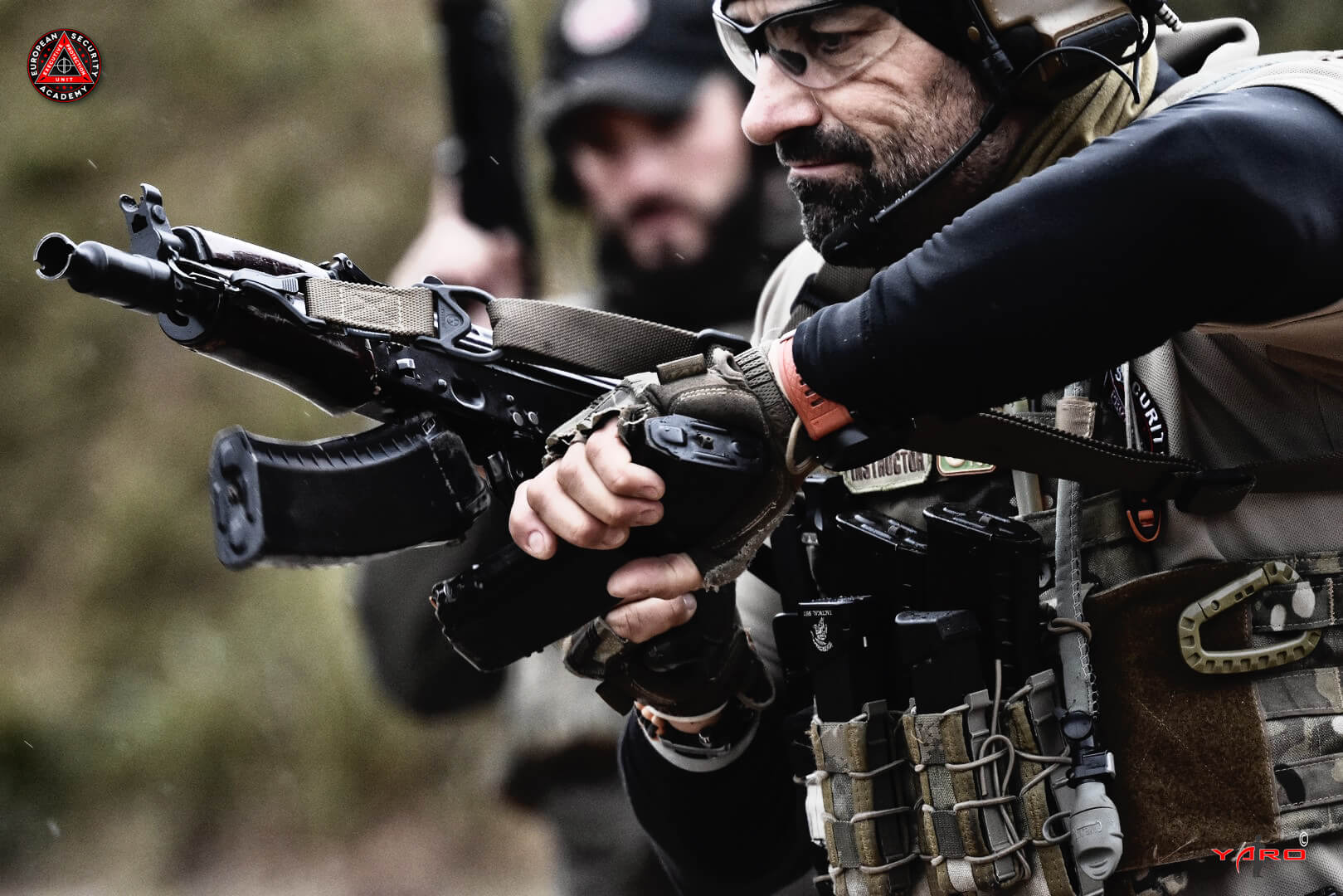 Tactical Shooting
Tactical Carbine
Weapons
Ammunition
Approximatelly:
5,56mm – 225 rds
7,62mm - 225 rds

(depends on course/students progress)
Methods
This Course will be taught using theoretical and practical exercises. The lectures will be conducted in classroom and on the shooting range. The Course will be given on the ESA Training Center with the use of ESA equipment.
Skill prerequisits
None. The candidate does not have to possess prior experience with the Firearms.
Required gear
Tactical Belt
Tactical/Outdoor boots
Clothing appropriate for climate and conditions
Shooting glasses
Shooting ear protection like earmuffs, earplugs
Topics
Carabine design and mechanics
Safety rules
Gear preparation (sling, mag pouches etc.)
Fundamentals of carbine shooting
Tactical shooting principles
Ready positions
Speed reloads
Tactical reload
Malfunctions
Double shots
Multiple targets
Alternate shooting positions
Shooting with use of cover
Various directions shooting
Shooting on the move
Weapon maintenance
Course prices includes accommodation and food for a complete training
Please log in
Course info
This course is designed to begin and develop skills for the student who uses carbine as a primary firearm in a tactical environment. You will practice skills that will reduce your reaction time, allow you to shoot faster with higher degree of accuracy, and increase your confidence with Carbine. Students will leave with a good understanding of shooting fundamentals and how to apply them in a tactical situation.