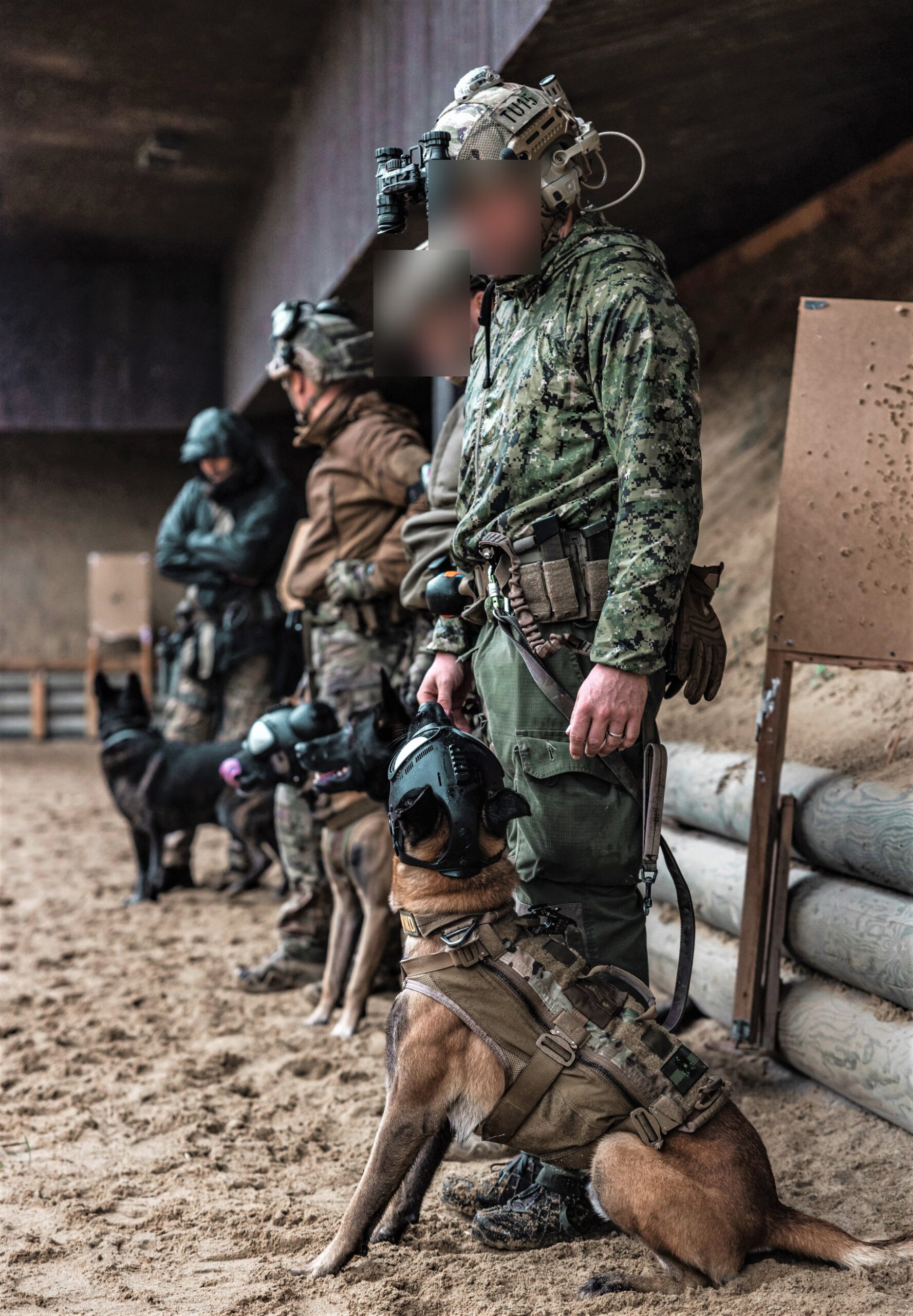 Other
K9 Dog Training
Skill prerequisits
Skills of the dog

Basic training bite work - IGP/ IPO / Mondioring/ or others

Basic detection work
Explosive / Drugs
Required gear
Tactical gear is not needed, if you are a Mil/LEO K9 handler use your personal K9 equipment for your work

K9 gear
Leash, muzzle, dog harness, dog shoes, protection equipment for K9 if available
Topics
Price
Course prices includes accommodation and food for a complete training
Please log in
Course info
Our K9 Dog Training is dedicated to advancing the patrol and detection skills of the professional K9 team. The course is aimed at working dogs from a military or civilian background. You and your dog do not have to belong to a military or police unit to participate – but both of you need to have prior working dog training. Please send us an email request with a description of your and your dog's experience before booking the course. Hosted by ESA's one-of-a-kind training site in Europe, the training incorporates an extensive urban training site with a rappel tower and a vast shooting range complex. We will make ample use of these facilities as we cover topics such as:
Protection and apprehension
Room and building searches
Working in and around vehicles
Working under distractions
Team building exercises
Decoy training
Scenario training
These scenarios are designed to scale in complexity to best address each K9 team. Training can be adjusted for the police and civilian handler to ensure confidentiality and professionalism.
You can also participate without a dog since our course topics include training for decoys and dog trainers.
There's no planned course for upcoming months.