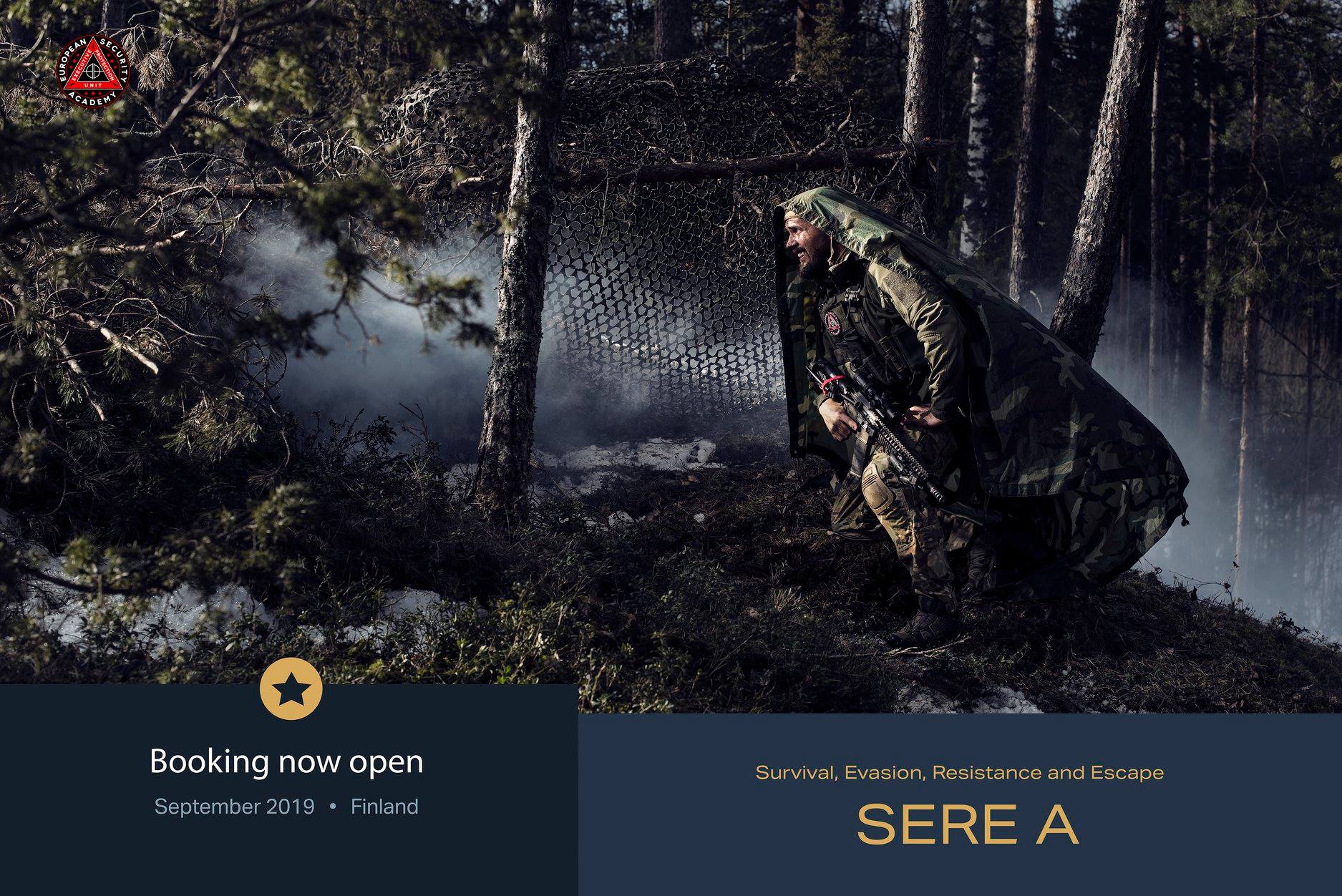 LE / MIL Training
SERE-A (Survival, Evasion, Resistance and Escape)
Weapons
Methods
Course focused on intensive activities in the remoted areas preceded by a fundamental lecture preparation
Location
Northern Finland (69°39′54″N, 29°6′18″E)
Skill prerequisits
Age over 18 year, previous outdoor / wilderness experience desired but not essential. Good physical condition and psychological resilience are key
Required gear
Tactical/outdoor uniform, belt, knife, water canteen. (Detailed equipment list will be delivered all participants
Topics
Principles of survival and survival kits
Crossing the water
Orientation and landmarks
Emergency shelter
Sourcing food and water
Starting a fire
Tools
Personal hygiene
Emergency signaling
First aid
Trapping and fishing
Camouflaging
Book your place now
Course info
SERE-A Summer course (Survival, Evasion, Resistance and Escape) is designed for any individual who is operating in remote areas regardless of profile of job. SERE-A course based on STANAG 7030. Training selected topics thought by survival instructors in the real unforgiven environment build your field confidence through hands-on experience essential to surviving and sustain operational in the arctic wilderness.
Methods This course will be taught using theoretical and practical exercises. The lectures will be conducted in the classroom, forest and arctic wilderness. Course fee includes accommodation from Thursday to Monday morning.
There's no planned course for upcoming months.