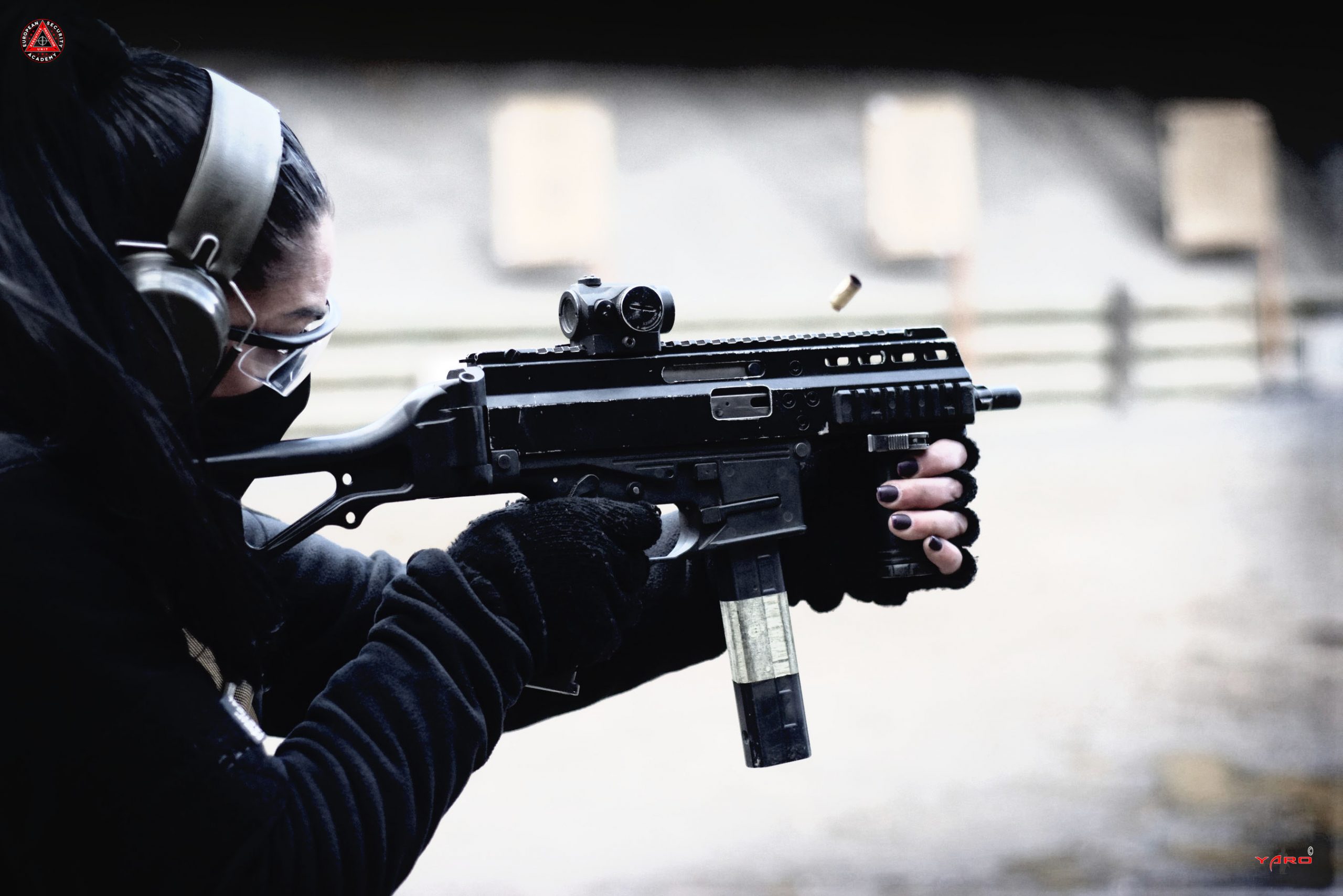 LE / MIL Training
LE SMG Operator
WEAPONS:
B&T APC with Red Dot sights.
AMMUNITION:
METHODS:
This Course will be taught using theoretical and practical exercises. The lectures will be conducted in classroom. All drills will be explained, demonstrated and practiced first dry and later on with life firing.
Skill prerequisits
This Course requires earlier training and/or experience in the subject. Candidate should complete Combined Firearms, Tactical Carabine or PMC courses in ESA prior attending this course. Law Enforcement or Military officers will be accepted for the course.
Required gear
Tactical Belt. Clothing appropriate for climate and conditions
Topics
TOPICS:
Safety rules and regulations with SMG;
Weapon construction and maintenance;
Shooting fundamentals;
Different shooting positions;
Accuracy shooting at 50 m;
Adjustment of Red Dot sights;
Tactical and emergency reload;
Solving malfunctions with the weapon;
Shooting multiple targets;
Shooting from dominant and non-dominant shoulder;
Shooting on different directions, after moving and while moving
Shooting behind different types of covers and barricades;
Small team shooting techniques and tactics;
Please log in
Course info
Law Enforcement SMG Operator
This course is designed to give ultimate knowledge and develop high level of skills for the student who need to use SMG (submachinegun) as a primary firearm in a tactical environment. We will start from basics and end up with very advanced exercises. You will practice drills that will build ability to shoot accurately at different distances. Most of exercises will be done after physical effort and under time limit. The training will reduce your reaction time, allow you to shoot faster with higher degree of accuracy, and increase your confidence while working with SMG. In addition all students will go through tactical shooting drills applicable in High Risk environment.