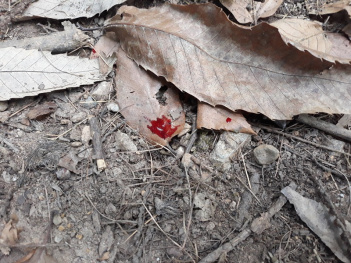 Other
Human Tracking Level 1
Methods
This course will be run using theoretical and practical exercises
Lecture will be run in classroom, practical exercises in woodland terrain


Skill prerequisits
None. Candidate does not have to posses prior experience
Required gear
• Tactical clothing + Boonie Hat
• Small back pack 48H
• Rain Gear
• Flashlight with colored filters
• Compass, GPS
• Notebook and pencil
• Personal medic kit
• Water + MRE + etc.
• Magnifying glass
• Mirror
• Roll-up meter
• Cest rig
• Multitool or knife
• Camouflage Kit
• Shooting glasses
• Shooting ear protection like earmuffs, earplugs


Topics
• Origin of mantracking – history, development, primitive and modern tracking, current use.
• Indicators of human presense – what happens when a person walks on a rural terrain. Mantracking awarness.
• Reading the ground – methods and techniques for reading the ground.
• Signs interpretation – understanding tracks, signs and any clue left by target, to obtain informations as: number, direction, timing, actions done, shape, age, attitude, speed of movement, weight carried, etc.
• Human Tracking – how to use informations to accomplish the mission.
• Reactions to different environments – how to react to terrain abnormality or strange activity on rural environment.
• Dynamic of humans walk – Introduction to biomechanics moviment of humans.
• Predator instinct – wake up the primitive instinct.
• Tactical pursuit – reacting to dangerous encounter, offensive tracking, patrol formations, procedures during the search, methods and tactics for hunting a danderous renegade inside wild area.
Book your place now
Course info
From survival to war, from hunt to pursuit, from awareness to defense, human tracking has passed across milleniums, without lose its high value. Today, also known as Mantracking, it is a relevant part of all Special Forces training programs, used by dedicated operators as a tool to obtain fast and real-time informations from the battlefield. Mantracking is the art of finding, interpreting, reading and following signs and tracks left by person on wild and rural terrain. Despite the availability of high technology like robots, drones, thermal cameras and other tools, the modern tactical mantracking cannot be replaced.